United States
Securities and Exchange Commission
Washington, D.C. 20549
SCHEDULE 14A INFORMATION
PROXY STATEMENT PURSUANT TO SECTION 14(A) OF
THE SECURITIES EXCHANGE ACT OF 1934
Filed by Registrant ☒
Filed by a Party other than the Registrant ☐
Check the appropriate box:
| | | |
| --- | --- | --- |
| | ☐ | Preliminary Proxy Statement |
| | ☐ | Confidential, for Use of the Commission Only (as permitted by Rule 14a-6(e)(2)) |
| | ☐ | Definitive Proxy Statement |
| | ☒ | Definitive Additional Materials |
| | ☐ | Soliciting Material Under Rule 14a-12 |
AQUA METALS, INC.
(Name of Registrant as Specified In Its Charter)
(Name of Person(s) Filing Proxy Statement, if other than the Registrant)
Payment of Filing Fee (Check the appropriate box):
| | | |
| --- | --- | --- |
| | ☒ | No fee required. |
| | ☐ | Fee paid previously with preliminary materials: |
| | ☐ | Fee computed on table in exhibit required by Item 25(b) per Exchange Act Rules 14a-6(i)(1) and 0-11. |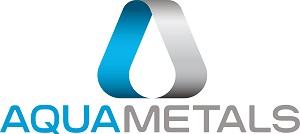 Commencing on May 13, 2022, Aqua Metals, Inc. made the following communication to certain of its stockholders.
May 18, 2022
Dear Stockholder,
We recently mailed proxy materials to you for the Annual Meeting of Stockholders to be held on June 7, 2022, and according to our records, your vote has not been received.
The Board of Directors unanimously recommends that stockholders vote "FOR" the proposals as set forth in the proxy statement that was previously sent.
Your vote is extremely important. Please vote today by following the instructions shown on the enclosed proxy card/insert. You may also vote by signing, dating and returning the proxy card/voting instruction form in the envelope provided.
If you have any questions regarding voting, you may call our proxy solicitor, Morrow Sodali, toll free at 800.662.5200.
Sincerely,
Stephen Cotton
President and Chief Executive Officer
This information is being provided to certain stockholders as a supplement to our Proxy Statement dated April 25, 2022, which you already received. Please read the complete Proxy Statement and accompanying materials carefully before you make a voting decision. Even if voting instructions for your proxy have already been given, you can change your vote at any time before the annual meeting by giving new voting instructions as described in more detail in our Proxy Statement.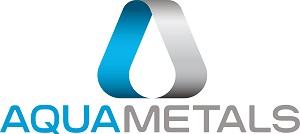 Call Script to Stockholders
HELLO, THIS IS STEPHEN COTTON, PRESIDENT AND CHIED EXECTUTIVE OFFICER OF AQUA METALS, INC.
WE RECENTLY MAILED YOU PROXY MATERIAL FOR YOUR VOTE TO APPROVE PROPOSALS THAT ARE CRITICAL TO OUR GROWTH STRATEGY AND THE VALUE OF YOUR INVESTMENT IN AQUA METALS.
PLEASE DO NOT DISCARD THIS MATERIAL. IT IS EXTREMELY IMPORTANT THAT YOU OPEN THEM AND VOTE. YOU CAN VOTE BY TELEPHONE, OVER THE INTERNET, OR BY MAIL. IF YOU NEED ASSISTANCE IN VOTING, PLEASE CALL OUR PROXY SOLICITOR TOLL FREE AT 1-800-607-0088.
THANK YOU FOR YOUR ATTENTION TO THIS MATTER AND FOR YOUR INVESTMENT IN AQUA METALS. HAVE A GREAT DAY.