Board of Directors
Vincent L. DiVito
Chairman of the Board
Vincent L. DiVito has served as a member of our Board since May 2015. From April 19, 2018 to May 2, 2018, Mr. DiVito served as non-executive Chairman of the Board. Since April 2010, Mr. DiVito has served as the owner and chief executive officer of Vincent L. DiVito, Inc., a financial and management consulting firm. From January 2008 to April 2010, Mr. DiVito served as president of Lonza America, Inc., a global life sciences chemical business headquartered in Allendale, New Jersey, and also served as chief financial officer and treasurer of Lonza America, Inc. from September 2000 to April 2010. Lonza America, Inc. is part of Lonza Group, whose stock is traded on the Swiss Stock Exchange. From 1990 to September 2000, Mr. DiVito was employed by Algroup Wheaton, a global pharmaceutical and cosmetics packaging company, first as its director of business development and later as its vice president and chief financial officer. Early in his career Mr. DiVito spent two years on the audit staff of Ernst & Young. Mr. DiVito is a certified public accountant, certified management accountant and holds an MBA in Finance. Mr. DiVito is a National Association of Corporate Directors Board Leadership Fellow. He served on the board of directors and chairman of the audit committee of Entertainment Gaming Asia Inc., a Nasdaq listed gaming company, from October 2005 until its acquisition in July 2017, and also served as a member of the board of directors of Riviera Holdings Corporation, formerly an AMEX listed gaming and resort company, from July 2002 until the consummation of a change in control of the corporation in March 2011.
Why Aqua

One of the reasons I am passionate about board service is the opportunity to work alongside some really talented and passionate people who share a common mission. AquaMetals has a powerful mission that has the potential to make an enormous difference from both an environmental and sustainability perspective and from a commercial perspective. I am proud to be a part of this story and to contribute to the success of the company.
Steve Cotton
Chief Executive Officer, President and Director
Steve Cotton has served as President of the Company since May 2, 2018 and was promoted by the Board of Directors to President and CEO joining the Board as an Executive Director in January, 2019. Steve also served as Chief Commercial Officer of the Company from January 2015 to June, 2017. Previously, Steve co-founded Canara, Inc. (formerly Data Power Monitoring and IntelliBatt) in December 2001 and served as its Chief Executive Officer through the sale of the company to a private equity firm in June 2012, after which he served as Founder and Executive Chairman until April 2014. Canara (now part of CPG Data Center Innovators) is a global provider of stationary battery systems with integrated monitoring systems and cloud-based monitoring services to many of the largest data center operators. Prior to Canara, Steve led a team to commercialize Sendmail (the Worlds' most commonly used Internet email open source software) from free open source to a paid for commercial offering for Internet service providers and cloud offerings requiring mass email volume management including DoubleClick's standardization (acquired by Google). Steve's career began in the early days of voice messaging systems, including Octel Communications (through its $1.1B exit to Lucent Technologies in 1997 and now part of Avaya). From International Product Manager, to Product Manager for Multimedia, Steve then became the top market development person on a staff of 100+ for 2 years running while managing the AT&T Wireless account, then developing new wireless and local exchange carrier markets. His decision to convince AT&T Wireless (and ultimately other operators which followed) to offer voice messaging for free vs. charge, resulted in multi-million dollar sales of Octel equipment to each region. From April 2014 to January 2015 and June 2017 to April 2018, Steve managed his private investments.
Why Aqua

During my time at Canara, part of my duties was to source batteries from battery manufacturers and battery recycling partners in the U.S., China and Europe so I spent quite a bit of time in battery manufacturing and recycling facilities. In 2014, after exiting Canara and while looking for new opportunities, I saw the original pilot electrolyzer that the founders had built making pure, spongy lead before my eyes and immediately knew that AquaRefining could transform energy storage. Knowing that our Aqua journey could transform an industry and significantly help the planet reduce harmful emissions, in the summer of 2019, my family and I moved from our native Bay Area to Tahoe-Reno. We wanted to be fully immersed in this exciting Company and to see through our vision of upgrading an industry and the environment with such a critical core set of technologies.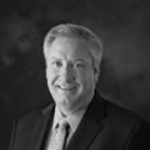 Edward Smith joined the board of directors of Aqua Metals, Inc. in March 2021. Mr. Smith currently serves as President and Chief Executive Officer of SMTC Corporation, where he is focused on positioning the company for long-term profitable growth and the success of SMTC's customers around the world. Mr. Smith is a seasoned and successful executive with more than 25 years of experience in electronic manufacturing services (EMS) industry and the electronic components distribution industry. Prior to joining SMTC he served as President of Avnet Inc. for 7 years and held various other senior positions since 1994. Mr. Smith served, as President and Chief Executive Officer of SMTEK International Inc., from 2002 to 2004, a tier II manufacturer in the EMS industry. Mr. Smith is the founder and currently runs the We Will Never Forget charitable foundation.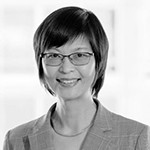 Dr. Molly P. Zhang (aka Peifang Zhang) has served as a director of Aqua Metals since March 2021. From 2011 to 2016, she served in various global executive roles with Orica Ltd, including vice president, asset management and vice president/manufacturing executive, Mining Systems etc. Ms. Zhang also held various senior leadership positions with Dow Inc. from 2009 to 2011, most recently as managing director of SCG-Dow Group, global business vice president for Dow Technology Licensing and Catalyst business, and manufacturing director at Dow Asia Pacific etc. Ms. Zhang serves on the board of directors of Gates Industrial Corporation (NYSE: GTES), Arch Resources (NYSE: ARCH) and other private company's board. Her past public company's directorship included GEA Group (4.2016-12.2021), Cooper Standard Holdings Inc. (5.2017-5.2020) and Newmont Mining (7.2017-6.2019). Born and raised in Shanghai, Ms. Zhang holds a MS degree in Chemistry and PhD in Chemical Engineering from the Technical University of Clausthal, Germany.
Why Aqua

Sustainability is an important strategic business focus for all companies. Aqua Metals proprietary technology has the potential to be a game-changer in this space. As someone with a deep expertise and appreciation for technology licensing, I also like Aqua Metals' asset light licensing model. This will enable our customers to shorten the technology development cycle and achieve reduced environmental footprint. I am excited to contribute to the company's future success through the board service.
Dr. Sung Yi recently joined the Board of Directors at Aqua Metals on September 2023 with 30-year hands-on experience of Battery and Fuel Cell engineering, published 300+ original articles in referred journal articles and symposia/published proceedings and published abstracts of papers presented at professional meetings. From 1994 to 2023, Dr. Yi has served in various executive roles with Hanyang University, Seoul, Korea, including Director of Research Institute of Clean Energy, Director of Fuel Cells and Hydrogen Technology, Dean of College of Engineering III, Dean of Applied Chemical and Bio Engineering, Director of Hanyang Fusion Research, and Associate Dean of Research. Dr. Yi also serves on the Board of Directors for The Korea Engineering University, Ansan, Korea, Gyeonggi University of Science and Technology, Siheung, Korea, and the Non-executive Directors of YULHO Inc., Seoul, Korea and KWANGMU Inc., Seoul, Korea. Dr. Yi currently serves as CEO for International Organization for Ceramic Processing (IOCP) where he publishes the SCI-indexed Journal of Ceramic Processing Research and holds the position of Editor in Chief. He is a member of several honor societies including The National Academy of Engineering of Korea (NAEK), Phi Kappa Phi, and Sigma Xi. Dr. Yi holds a MS degree in Chemical Engineering from the University of Iowa and PhD in Chemical Engineering from the Brigham Young University and PE in Chemical Engineering. Dr. Yi has been named Professor Emeritus for Chemical Engineering and Collaboration Professor for Battery Engineering for Hanyang University, Seoul, Korea on June 1, 2023.