Press Releases
Aqua Metals Recognized as a Leader in Sustainability in Nevada
Receives commendation from US Members of Congress and Office of the Lt. Governor
RENO, Nev., Oct. 24, 2023 (GLOBE NEWSWIRE) -- Aqua Metals, Inc. (NASDAQ: AQMS) ("Aqua Metals"), a pioneer in sustainable lithium-ion battery recycling, is honored to be recognized as 'Leader in Sustainability' by the Economic Development Authority of Western Nevada (EDAWN) through the organization's Existing Industry Awards. The Company also received commendation from US Congressman Amodei and US Senator Cortez-Masto, along with congratulations from the Office of Nevada Lieutenant Governor Anthony, for the integral role Aqua Metals is playing in building a sustainable circular supply chain for critical minerals and supporting the state's clean energy economy.

Aqua Metals' President and Chief Executive Officer, Steve Cotton, shared the following statement on receiving the award and commendations:
"We want to extend a heartfelt thank you for this award and recognition of Aqua Metals' commitment to building a sustainable supply chain for clean energy technologies right here in Nevada. We are at a pivotal moment in the global shift to an electrified economy powered by renewable energy – and this is a tremendous opportunity for Nevada communities to be an economic driver that powers this transition to a sustainable future. We are excited to be leading this charge, creating safe, desirable, good-paying jobs that Nevada families can be proud of and investing tens of millions in new facilities and operations right here in Tahoe-Reno."
"Aqua Metals is focused on decarbonizing the domestic supply of critical battery metals through our innovative lithium battery recycling technology. We appreciate the support of everyone at EDAWN, and congratulations to our fellow sustainability award winners at Patagonia - our state's leaders and innovative companies are building the future of sustainable business in Western Nevada."
EDAWN released the following statement following the awards:
"We were thrilled to recognize Aqua Metals for their outstanding commitment to sustainability and environmental responsibility at our Existing Industry Awards," said Taylor Adams, President and CEO of EDAWN. "Their dedication to clean energy and contributions to the burgeoning lithium economy in our region are commendable. Aqua Metals not only paves the way for a more sustainable future but also fuels the growth of a cleaner, greener, and economically vibrant Northern Nevada."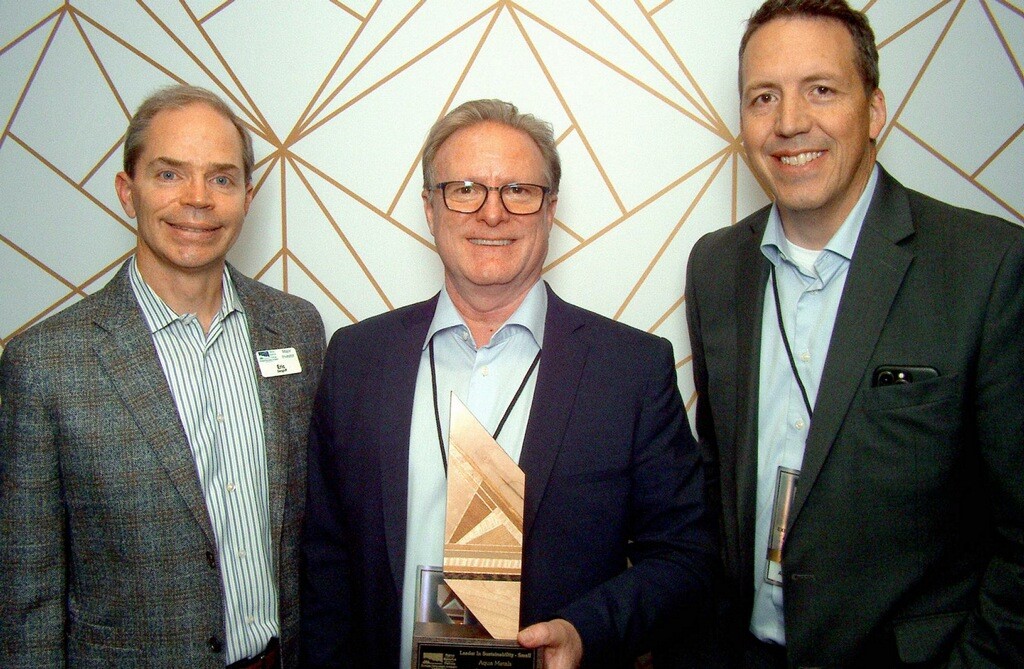 1 Aqua Metals - EDAWN Award
About Aqua Metals
Aqua Metals, Inc. (NASDAQ: AQMS) is reinventing metals recycling with its patented AquaRefining™ technology. The company is pioneering a sustainable recycling solution for materials strategic to energy storage and electric vehicle manufacturing supply chains. AquaRefining™ is a low-emissions, closed-loop recycling technology that replaces polluting furnaces and hazardous chemicals with electricity-powered electroplating to recover valuable metals and materials from spent batteries with higher purity, lower emissions, and minimal waste. Aqua Metals is based in Reno, NV and operates the first sustainable lithium battery recycling facility at the company's Innovation Center in the Tahoe-Reno Industrial Center.
To learn more, please visit www.aquametals.com.
Aqua Metals Social Media
Aqua Metals has used, and intends to continue using, its investor relations website (https://ir.aquametals.com), in addition to its Twitter, LinkedIn and YouTube accounts at https://twitter.com/AquaMetalsInc (@AquaMetalsInc), https://www.linkedin.com/company/aqua-metals-limited and https://www.youtube.com/@AquaMetals respectively, as means of disclosing material non-public information and for complying with its disclosure obligations under Regulation FD.
Safe Harbor
This press release contains forward-looking statements concerning Aqua Metals, Inc. Forward-looking statements include, but are not limited to, our plans, objectives, expectations and intentions and other statements that contain words such as "expects," "contemplates," "anticipates," "plans," "intends," "believes", "estimates", "potential" and variations of such words or similar expressions that convey the uncertainty of future events or outcomes, or that do not relate to historical matters. The forward-looking statements in this press release include our expectations for our pilot recycling plant, our ability to recycle lithium-ion batteries and the expected benefits of recycling lithium-ion batteries. Those forward-looking statements involve known and unknown risks, uncertainties, and other factors that could cause actual results to differ materially. Those risks disclosed in the section "Risk Factors" are included in our Quarterly Report on Form 10-Q filed on August 9, 2023. Aqua Metals cautions readers not to place undue reliance on any forward-looking statements. The Company does not undertake and specifically disclaims any obligation to update or revise such statements to reflect new circumstances or unanticipated events as they occur, except as required by law.
Contact Information:
Investor Relations
Bob Meyers & Rob Fink
FNK IR
646-878-9204
aqms@fnkir.com
Media
Jennifer Johnson Avril
Warner Communications
917-982-9012
jennifer@warnerpr.com
Source: Aqua Metals
A photo accompanying this release is available at: https://www.globenewswire.com/NewsRoom/AttachmentNg/4dd44890-92bb-471c-a8bb-b1beaf4402e5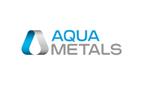 Released October 24, 2023